I was very busy these last 2 days. Not just scrap wise but I have been thinking about goals. I really want to start scrapbooking seriously within the next week or so. Believe it or not, but to scrapbook for a company/DT is not the same as to scrapbook for YOU. I need some fresh, new, inventive pages.
Urgently!
Again, my first law of creativity is to believe in the process and I really believe that once I start to work, all that I have done these past weeks/months, will start showing up and
helping
! What I would do to get the creative juices going is what I call (in my head) 50 white pages. I would take while card stock and old/duplicate/not-so-nice pictures and old/duplicate/not-so-nice scrapbook stock and paint and bling and do 50 pages in 2-3 days. What comes out of that is usually not for public display but some pretty wonderful ideas. It's like brainstorming while actually making pages. Why this works for me is because all the
pressure
to perform is gone. These pages will not be published or showed... but I discover some new journaling options, new title possibilities and in the end it all show itself in the final work. Make sense?
Thanks to Barbara for sending me this tag!
The new
Hall of Famers
are announced!! Congrats to all of them. I hope this year is even more than you expected!
Here is the awesome little gift that Sally Davidson send me. It means sooo much to me! THANKS SALLY: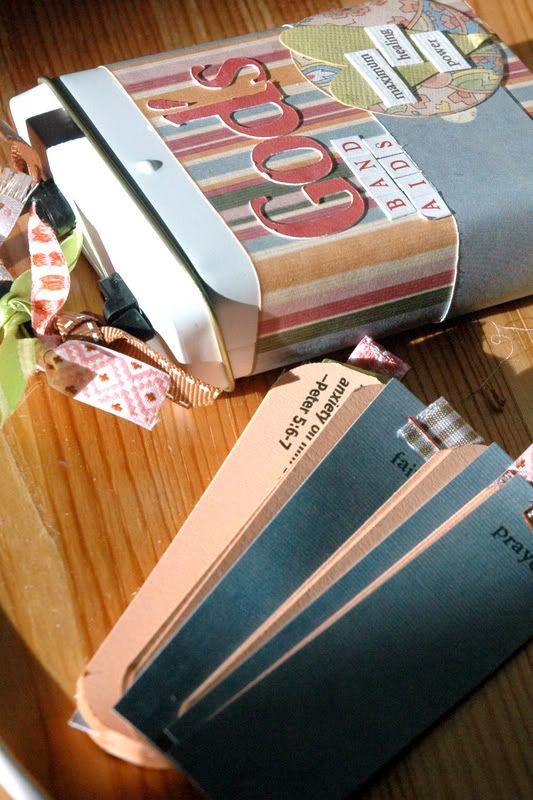 The I always believe that saying "charity begins at home". So, when our Pastor (who we love and respect deeply) announced that he was going on a extended trip ministering the Word, I said to Jaku that I want to make him something special. To bless him in Word and deed! You can see them up there (the first picture).
But you can view all of them
HERE
. I believe that he will be blessed!
Who in your life, close to you, can do with a blessing?
I love what 2 Cor 9 says: for
God loves (He takes pleasure in, prizes above other things, and is unwilling to abandon or to do without) a cheerful (joyous, "prompt to do it") giver [whose heart is in his giving].
Just totally love this verse.
remember, you biggest goal in life is to be a blessing
be one!
Love
Wilna
x