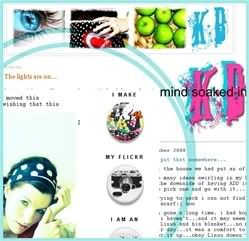 So TODAY we became permanent residents of Canada. What that means is that technically my husband can quit his job and become a car salesman and they would not throw us out of the country. Yep. we were kidding like that today. Also, we bought Tia point shoes. POINT SHOES people. She is doing
point
in ballet. Someone please pinch me : )
I reserved my spot in
THIS CLASS today
. I am so excited! And for all of you who wants to kick it up a notch with blogging, join me. I LOVE to learn new things and
Kimberly
is awesome and her class will be awesome. Come!! I think it will be worth it over and over again!! I know HOW many hours I have spend trying to learn blog stuff. The class is cool for blogger and typepad. YAY!!
That's all for today. Ok, maybe just this thought:
Rom 8:28 He knows us far better than we know ourselves, knows our pregnant condition, and keeps us present before God. That's why we can be so sure that every detail in our lives of love for God is worked into something good
.
Love
Wilna
x