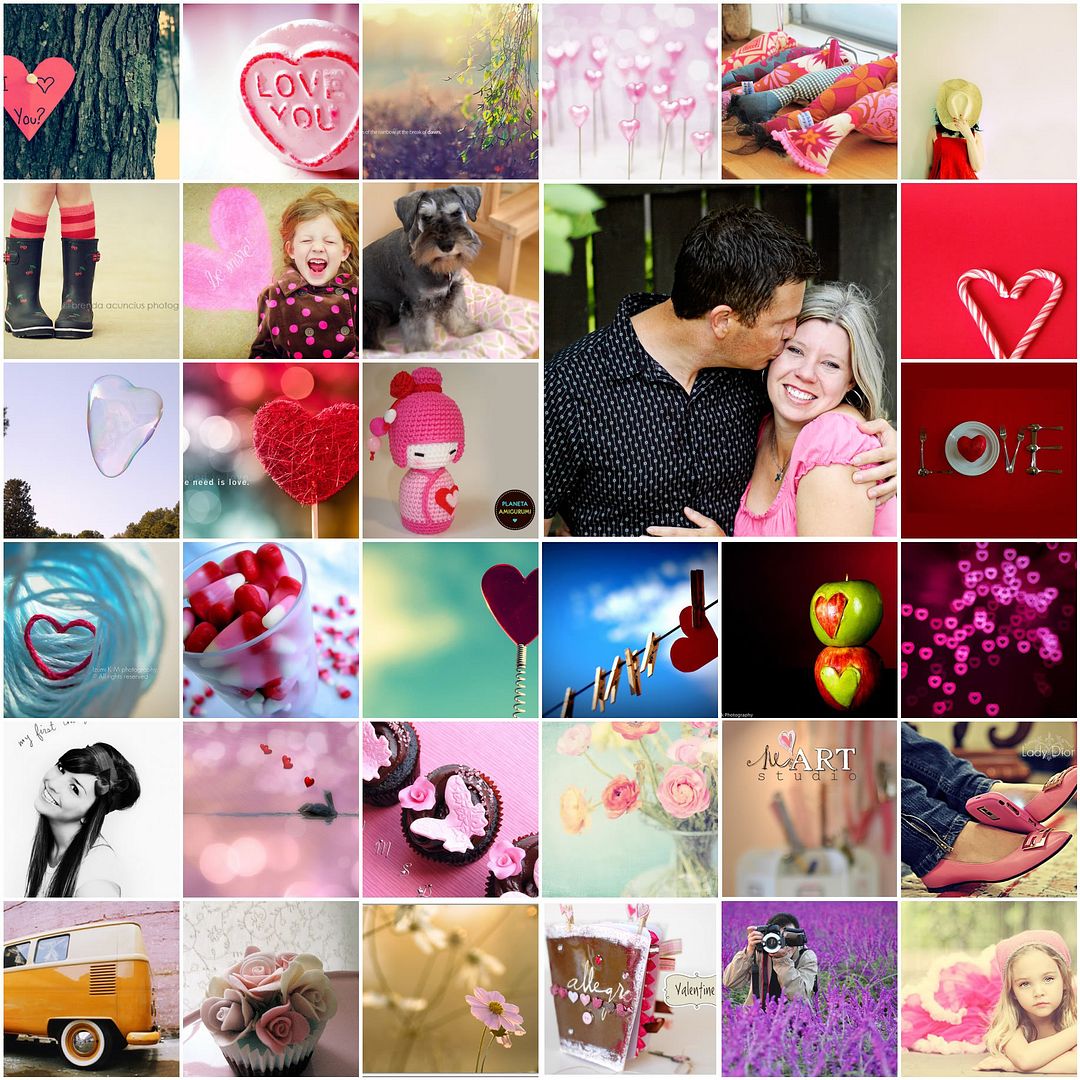 LOVE this Flickr favorite mosaic: One of my favorite latenight pass times. Now that you have that insight into my life, I want to tell you I am cooking a dinner for tonight: leg of Lamb. roasted potatoes and sweet yams. Good wine. And great friends. The days of this winter is blurring. I have never been this creative all at once. That might be the reason I am not blogging as much! Listening to
Today was a fairytale
right this moment. Loving life.

Never before was Eph 5:20 so real in my life:
Because you are identified in the Name of Jesus Christ, you can afford to always overflow in gratitude to the Father, (not for everything that happens to you but) in spite of everything that happens to you; you are not under circumstances but above circumstances because you are in Him
!
Love you all! Did I mention that my Photoshop CS4 came in the mail today!!!!! I just
have
to clean my house before I can play.
Leave me a comment and I will draw a random name and send you something happy and pretty and scrapbookish and pretty!
Happy day!

New @
LittleLightStudio.net
! + I made a free digital template!









Credits for the flickr mosaic: 1. I Love You, 2. Sweeter Love, 3. Found the colors of the rainbow at the break of Dawn., 4. A forest of pink hearts, 5. best batch of birds yet, 6. Day 353 | 04 May 2008 | Ready for Italy!, 7. new boots..., 8. be mine....., 9. What becomes of the broken hearted?, 10. The edge of darkness, 11. Heart in the snow, 12. the love of christmas, 13. Love is in the air..., 14. All We Need Is Love, 15. kokeshi apaixonada, 16. Hungry for your love, 17. I love you - - - - - -, 18. Happy Valentine's Day. Eat my love..., 19. Untitled, 20. I'll drink to that, 21. Be true to yourself and you'll never fall, 22. Hanging my heart out to dry, 23. Love of Apples. 172/365 [*Exp], 24. Love is in the air!!!!!, 25. always you [44-365], 26. PP Valentine Hearts n Dreams & Happy Birthday to AJ!, 27. Roses and Butterflies, 28. Spring Pastels, 29. prepare for the attack!, 30. ;p mlal, 31. vw, 32. Rose shabby chic cupcake, 33. The Earth & the Heaven, 34. Pink Hair Comparison, 35. The Photographer, 36. H O N E Y C H I L D