i am working on a page so that i can post it! so, i am being a good blogger!
here is something to amuse you in the mean time.

OK, not done with the page yet. I must say that Ali's news letter made me think. I don't usually jump on the band wagon with everything being said and done in this industry, but i loved the idea of having a WORD that says something of 2007. Yes. I have a word. And i am busy working on a page that i will post later. (need to get some pictures done first)
a little sad news is that my NIKON D70s is at the camera-doctor. My LCD Screen just went blank and now it's being operated on. So i am without it for 6-8 weeks. OUCH! considering that i was joint to the hip with this baby! i definitely passed a test as i did not threw a tantrum. nope, not one. good, good girl.
so this past weekend good and faithful sony cybershot was dusted off and came along for the ride and i took some pictures. i love the one with Jaku and his cell. this is a very accurate picture of him. always having the thing to his ear. me? i don't know where mine is half the time and the other half it's dead. hee-hee. if you don't know this, i don't like telephones at all. and that's being put mildly. the picture of Jana was taken this morning and we just had such a laugh with her. she is getting the absurd sense of dress... and exploiting it totally. and the middle picture is of all the books we bought this weekend. we went to 3 different bookstores and just freaked out. we love, love books. both of us. yes, Johann, remember that readers are leaders. (and books on U2 doesn't count!)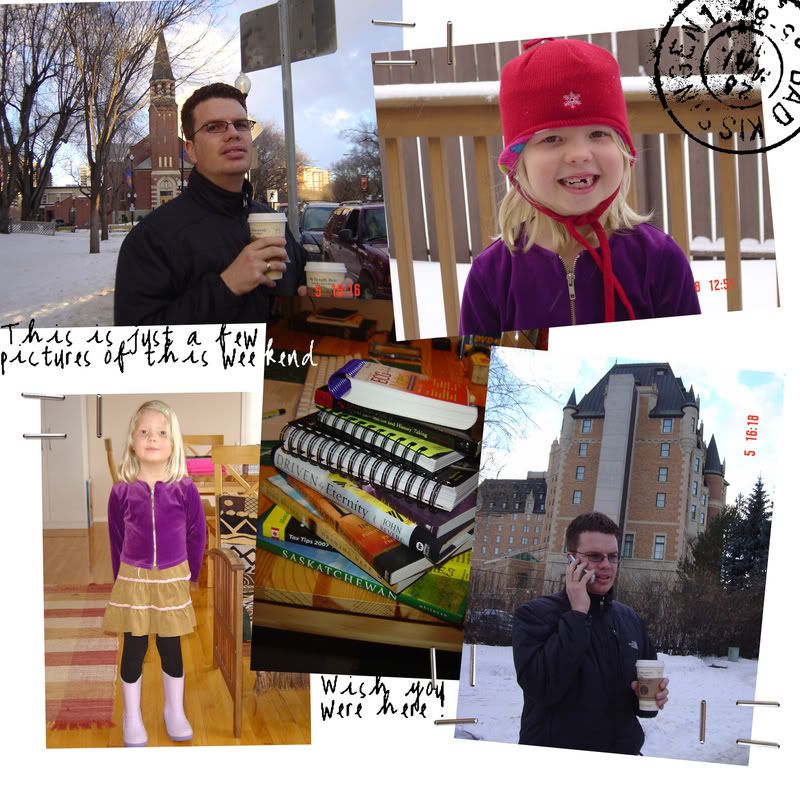 we also had Len Zoeteman at the Church this weekend and it was mind blowing to say the least. we got home so late last night that i am still sleepy! i am going to post the word-page later so talk soon!
love and a kiss