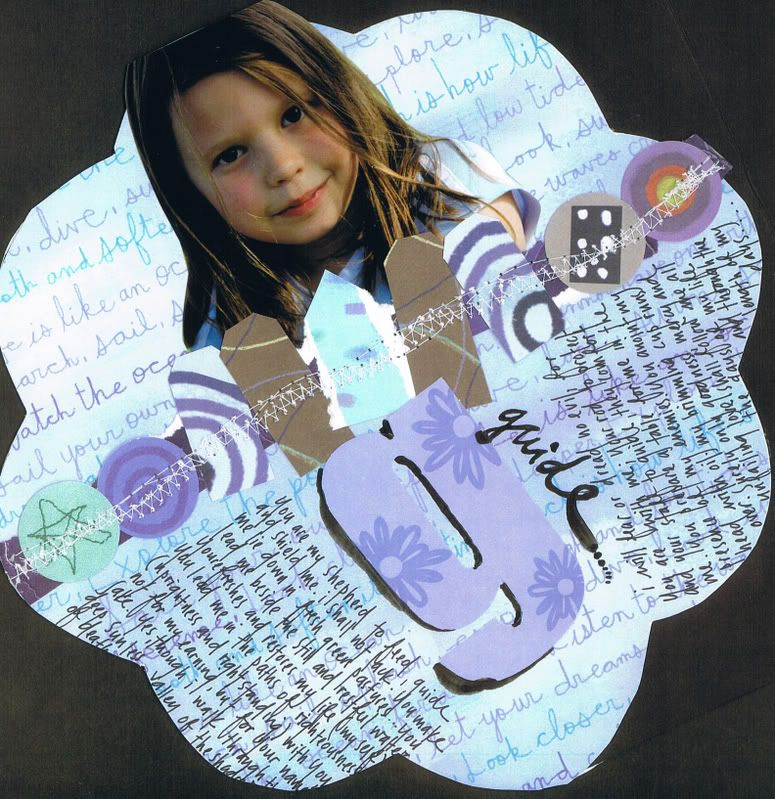 It's 10 at night and i am listening to...
ummm
.... third day.... it's wonderful and blasting away here in this little space i call sanctuary. i am thankful for it. i spend hours here and as you know by now, music is such an
integral
part of who i am. i am in the process of working through a creative "junction". sometimes it feels that i have lost my ability to be creative. i am starved to start
scrapbooking
again. i am intimidated, if i can be totally honest. in my mind i have to do this then that then this
before
i can get creative. but then you get those
kairos
moments that you put
thridday
on, the house is quiet. you are released to be by yourself, and it's then that creativity just comes
to
you. i think i have settled on my class idea for
designersnotes
and the idea came from a card that i made for my Pastor over the weekend.
this is one song from
TD
that i really enjoyed tonight. I really wished i could find a clip of the music somewhere, but after an extended search i am ready to write the words:
When the rain comes it seems that everyone has
Gone away
When the night falls you wonder if you shouldn't
Find someplace
To run and hide
Escape the pain
But hiding's such a lonely thing to do
I can't stop the rain
From falling down on you again
I can't stop the rain
But I will hold you 'til it goes away
When the rain comes you blame it on the things that
You have done
When the storm fades you know that rain must fall
On everyone
Rest awhile
It'll be alright
No one loves you like I do
When the rain comes
I will hold you
my mom and dad is almost going on their last week visiting with us. : ( while they are still here,
Jaku
and i are breaking away one more time... going for a night on the town tomorrow night. we are going to
Saskatoon
again and sleeping the the
Sheraton
. i made some reservations at
Carvers
for dinner tomorrow night. but i will make sure to visit Calories and have a creme
brulee
on
ya'll
. i want to visit my favorite scrapbook store and get some goodies! what are all of you up to? still holding on to those new year intentions?
i want to
leave
you with a word that spoke to my heart so
beautifully
:
Psalm 3:
3
But You, O Lord, are a shield for me, my glory, and the lifter of my head
. peace to you. be blessed. be loved.
wilna
x