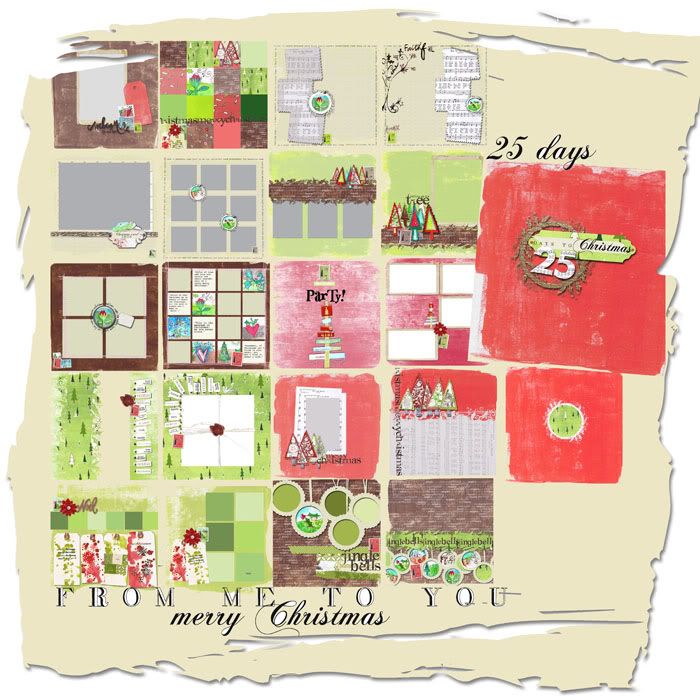 This what I have been doing the whole day! And I loved every bit of it!! I did the designing during the month of November and today I worked all day making the psd. files and jpeg. files and doing the blog and the uploading! My Internet connection was just s u p e r slow today until i phoned them tonight and now it's hyper fast again!
what exactly was i doing?
making my Christmas Album. And with Christmas in mind I decided last night to upload all the files to a Christmas blog and give all of you free access to everything to make your own Christmas album!
Click here...
go and have a look and leave me a comment over there!!!! I really really hope you like it. I know I am so excited to do this and then I am going to upload all my pages to shutterfly and get the book printed. all the details are on the Christmas blog.
_____________________________________________________________
If you want to help spread the news... please feel free to post the image in your sidebar or post!
Right Click the image and select "save image as"
Upload it to your blog
Select image and link it to the
Christmas Blog
.
I worked too hard on this to keep it quiet!! : )
Click here to view this photo book.
I uploaded all my templates to shutterfly just to give you an idea what the book will look like!
Love and a kiss
Wilna
x