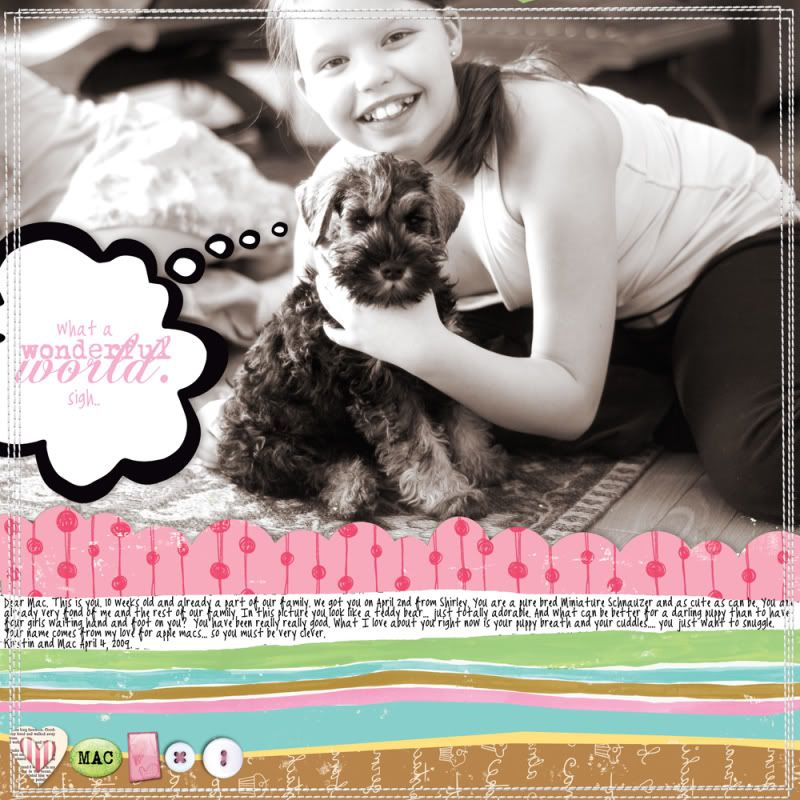 I saw some of my favorite KI Memories papers of all time came out in digi form...
and this page
was so pretty that it prompt me to make one too... : ) Mac looks just like a teddy bear in this picture. I am sure he will be one of the most-scrapbooked-mini-schnauzers of all time! : )
Today he started playing with us and his toys. Oh, and barking at himself in the mirror. he-he. cute dog. This is one of his favorite places to sleep (when i work here... then I have to type
over
him)
I am so reminded of
Psalm 36:
5-6
God's love is meteoric, his loyalty astronomic, His purpose titanic, his verdicts oceanic. Yet in his largeness nothing gets lost; Not a man, not a mouse (
or a puppy
), slips through the cracks
.
Have a wonderful weekend!
Love