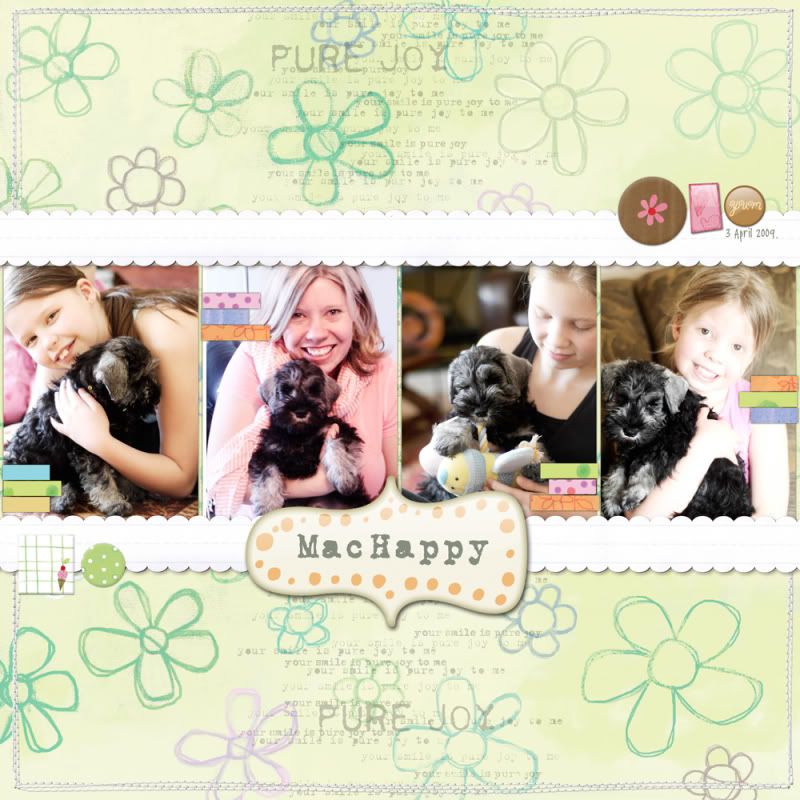 I made this page yesterday too... again with those yummie
digital
KI Memories papers
. I still have some pieces of these papers somewhere... I loved them so much I just didn't want to throw them away. This coming week
Kayla
and I will start working on our blog class. I am super excited about it. I am making templates and blog banners as free give aways in the class... I really think it will be worth it! And the best thing for me is I am learning as I go along. Let me tell you one thing: Blogger does not have to stand back for typepad. With Blogger beta, you can do anything.
Today I want to give one away one spot in the class. All you need to do is leave me a comment about what you would love to know/learn/want in the blogging.2 class. It's good to know stuff like that before you start working on the content... even though we have a loooong list of things we are going to cover. I am eagerly awating your input... : )
Mac is doing great. At the moment he is sleeping under my table. I suspect he will spend a fair amount of his life right there, in that spot.
(to my hearts delight
).
Peace.