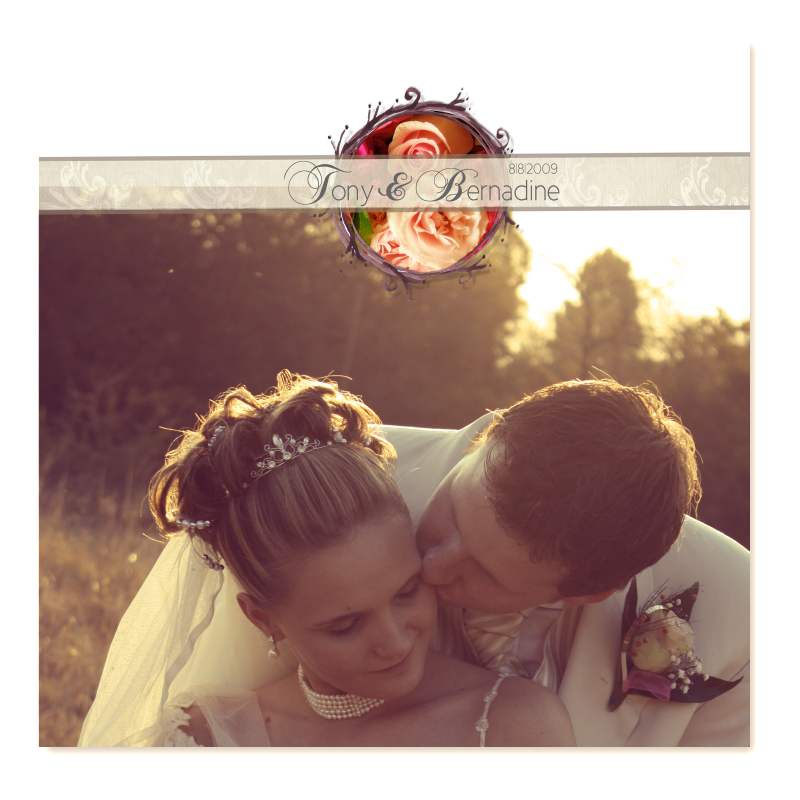 This was what kept me busy for the last week: A wedding book. I made it for my nephew who got married and I am sure it's the best gift I could give. You can see the
whole book here
. If you like it... and even want to make one just like it, I have good news. All the templates (papers/embellishments etc) was designed by myself so I have the copyright. I will be making the whole album's templates available as part of something exciting. Just keep on checking back here.

Francois Wrote:
It is no wonder that Jesus had the reputation of being the friend of sinners; they never felt condemned, judged unworthy or excluded in His company. 'The tax collectors and sinners were all attracted to Him to hear Him speak.' Luke 15:1. When the religious leaders complained about this, He told them three parables to emphasize the same truth: the lost sheep, the lost coin and the prodigal son, represent the same person. Their lost condition did not cancel their original value
. This is such good news!
Love and a kiss