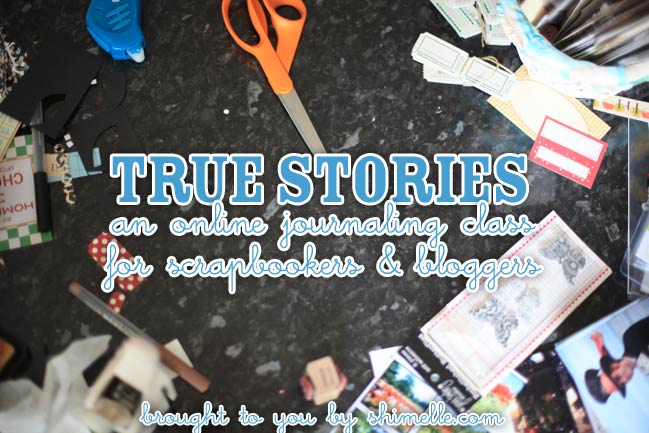 I am so excited to promote
Shimelle's new class today: True Stories
. I was fortunate to be asked by Shimelle to be one of the guest teachers and i am really excited for this class. It's going to be totally awesome. I saw the line up of people that's going to contribute to this class and let me just say this... you are going to love love love it.
So today i am giving away 1 spot in the class. Leave me a comment and I will choose a random number tomorrow
.
Psalm 37 is one of my favorite Psalms: Trust (lean on, rely on, and be confident) in the Lord and do good; so shall you dwell in the land and feed surely on His faithfulness, and truly you shall be fed. Delight yourself also in the Lord, and He will give you the desires and secret petitions of your heart.
love and a kiss